# of Schools 39
# of Kids Served 18000
Project Start 2016
Funders:
Humana Foundation, Baptist Community Ministries
Project Summary
The New Orleans CATCH project aims to increase physical activity and healthy eating, reduce obesity, and create health-promoting environments for approximately 18,000 students in 39 elementary schools in the Jefferson Parish Public School System (JPPSS). Jefferson Parish borders the city of New Orleans to the west and south and is the largest school system in Louisiana, educating nearly 50,000 students in pre-K to 12th grade. JPPSS serves a high percentage of low-income and minority youth – 78% eligible for free or reduced lunch, 41% African American, 24% Hispanic – factors associated with higher rates of overweight and obesity.
Outcomes
Results from Phase 1 showed a 56% increase in time spent being physically active during P.E. class as well as a 23% boost in the number of days per week kids reported being moderately to vigorously physically active. The CATCH Program successfully moved the needle in students' understanding of the connection between their diet and overall health, which is underscored by a 13% increase in self-reported water consumption.
Testimonials
"My discipline referrals across the board have gone down dramatically, attendance at school has gone up, and grades have gone up."
- Ben Moscona, Principal, Bridgedale Elementary
"The CATCH program is awesome. We are all practicing healthy habits with our food choices, physical activity, and social and emotional wellbeing."
- Colleen Winkler, Principal, Chateau Estates Elementary
"As a school we have done well in the cafeteria and at PE with the implementation of CATCH. Our Family fun night was a huge success!!!"
- Principal, Vic Pitre Elementary School
Not only are we teaching kids nutrition, we are teaching the parents as well."
- Linda Hocke, Child Nutrition Service Manager
CATCH is real! This program is here to stay. We are moving forward.
- Coach Deanne Dunn, William Hart Elementary
Funders
Humana Foundation
The Humana Foundation's Bold Goal is a population health strategy to help the communities they serve be 20 percent healthier by 2020. They are focused on improving key social determinants of health and chronic conditions through pilot programs and interventions with community and physician partners.
Visit Website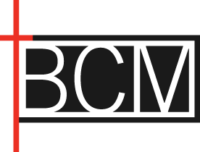 Baptist Community Ministries
Baptist Community Ministries is committed to the development of a healthy community offering a wholesome quality of life to its residents and to improving the physical, mental and spiritual health of the individuals we serve.
Visit Website